Movie: To All the Boys I've Loved Before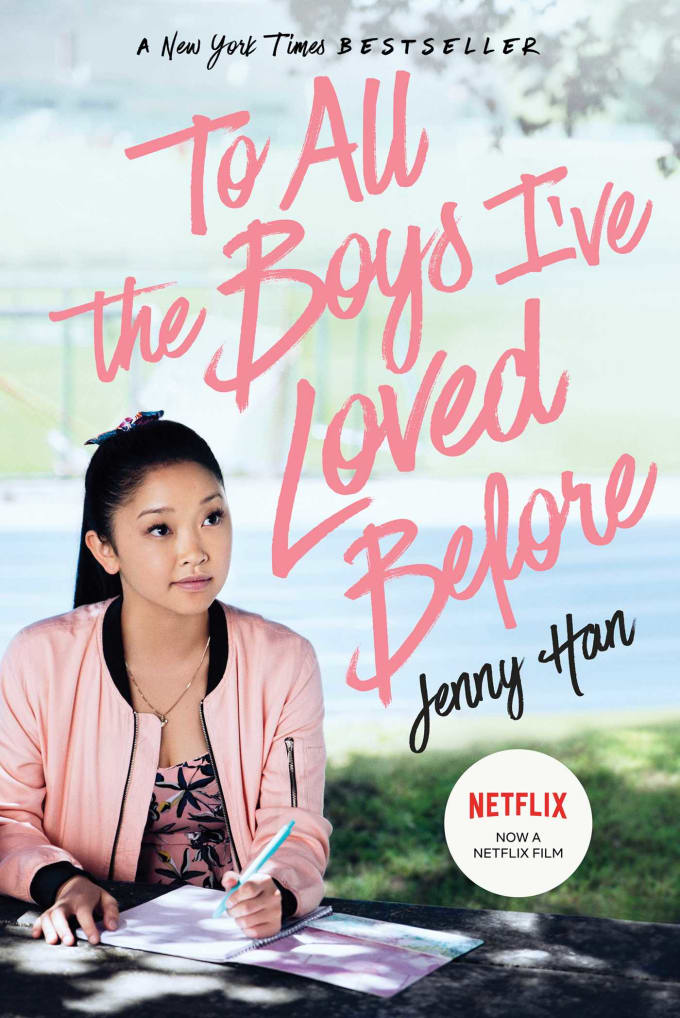 Genre: romantic comedy
Starring: Lana Condor, Noah Centineo, Janel Parrish
Rating: two thumbs up
This movie, found on Netflix, is yet another thing that was making a lot of buzz and so guess what? I watched it the very weekend it came out! WHAT? I know, right? I'm so with it!
Anyway, I loved the book, so I had to support the movie, right? And I was really curious what they did with it, and I am happy to report, that... I like what they did with it! Great job movie people!
It followed the book quite closely in plot, which is that Lara Jean writes letters to her former crushes just to get the feelings out, but then one day those letters get mailed somehow and then she has to face all these guys.
One guy is her sisters just barely ex boyfriend and she can't like him. He is off limits. So when the other guy comes around asking about his letter, Lara Jean pretends to really like him still so that the first guy is thrown off.
Well, and so then these two (the second guy Peter) decide to keep pretending they are a thing, just for now, until Josh (the first guy) forgets about things. And in the meantime, they find out that they really click and are comfortable with each other and talk well, and etc.
With the two boys
But then stuff happens and Lara Jean isn't sure about Peter any more and feels totally played... even though they were pretending all along.
Peter is a great character. The dude who played him I wasn't sure about at first, but I really warmed up to him. Maybe that was the idea, but he ended up great for the part and was really quite endearing. The Lara Jean girl was great too (though I think she looked way too old for the part) but I think the kid that played the litter sister stole the show! She was awesome!
I really enjoyed it and am glad I fit it in between all the other things that take my attention! If you haven't watched it yet, you should check it out!
The cute sisters!
The fun trailer: