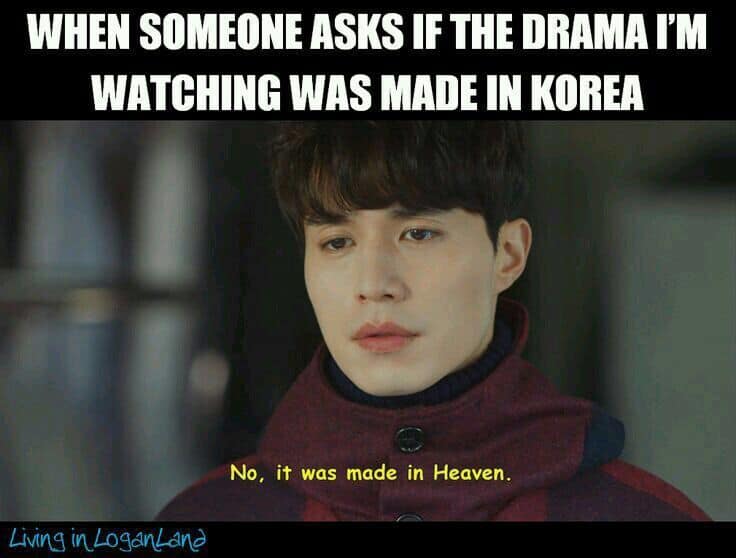 It's time again to report on the kdrama watching for the past year. Because I know you are all dying for it! (Actually, I think some of you are coming round to this being a thing... even for "normal" people!)
Here's my drama watching by the numbers:
Total dramas watched in 2021: 19
Aired in 2021: 13
Aired previous to 2021: 6
Five hearts: 5
Four hearts: 9
Three hearts: 4
Two hearts: 1
Ahn Hyoseop
(actor in Lovers of the Red Sky)
New-to-me actors to love:
Kang Song
Park Jihoon
Yim Siwan
Kang Taeoh
Choi Taejoon
Ahn Hyoseop
Jang Kiyong
Hwang Inyeop
Favorite dramas I watched from 2021:
Well, and so... much happens. There is A LOT in this drama about bullying. It's upsetting to watch at times. But mostly this is a lighthearted one with so many laugh out loud moments. So many. And as usual played brilliantly by all the leads. And rips your heart out with the second male lead syndrome for sure. Anyway, a very heartwarming drama with great messages about how we treat each other and deal with hard things. Watch it!
My Roommate is a Gumiho
AH.. it sounds so silly in the summary of it.. .but it's so dang cute!! He's so... so.... completely... serious and sober and she is so fun and happy go lucky... and he is stricken with that! And soon, she also becomes taken with him. It's an absolutely lovely romance. Well, of course, all sorts of things get in the way of them figuring this all out and how he needs to become human and all. But of course, they must figure out a way! Sigh. It's seriously the best.
This a great small town feel good drama. It reminds me a lot of Gilmore Girls... the town feel anyway... and the fun banter.
Lovers of the Red Sky
And thus begins a beautiful love story, with the backdrop of this curse and the fact that she is the solution to breaking it, even if it will be her death to do so. So good guys. SO GOOD! Beautiful all the way around. Music. Story. Acting. Cinematography. Everything.
And at the end of this crappy day, she is angry and upset as is expected and she yells into the void... "I wish doom upon this WHOLE WORLD!"
Well, little did she know that Doom himself heard the call. And before she knows it, he is knocking at her door and when she opens it, he says with that perfect classic Seo In Guk smile... "Hi. Doom.. at your service."
Yep...that's how it starts!
Start Up
I really enjoyed the romantic cuteness of this one, and the heart wrenching love triangle. The business aspects of this one... of which there are a lot... bogged me down sometimes, but mostly that was interesting too.
But, mostly, Nam Joo Hyuk is just a joy to watch. He played the awkward nerdy computer dude SO WELL! Wow...the best. And he's is just so adorable and fun.. and then when he gets confidence as the story goes along, he does that just as well too. So good.
Once they get settled in their new apartment... the virus breaks out there and they are put on a lockdown. So the story is basically them dealing with this and dealing with the crazy people who live in the building. It's fantastic. Not a lot of romance in this one, though they do have moments...but it's more a character driven, people study. With a side of zombies. Really good.
So I Married My Anti-fan
The premise is we have our guy who is a top kpop star, and our girl, who is a reporter and they get in a clash when she sees something she isn't supposed to and it makes him crazy. Their conflict is captured and now it's a big news story. His people think it would make a great publicity stunt, and so they come up with the idea to make a reality show pairing them together. They can't stand each other and this sounds painful to them, but both of them are talked into it.
And so the show (within the show) begins. And also the romance. Which is very lovely! And suddenly we see that this dude who seemed gruff and unapproachable at first, is actually really sweet and nice. Of course he is!
Favorite dramas I watched that aired before 2021:
Our crown prince is played by D.O. from EXO and he is the main reason everyone should watch this drama. His acting is spot on. He's fantastic! (How many times do you think I can say fantastic and SO GOOD in one review? A lot apparently.) Our girl is great too and a favorite from another drama I loved called Shopping King Louis.
This trailer makes it looks pretty silly and funny, which it is, but there are plenty of serious and dramatic moments too for sure
Hello Monster
Now it's years later, and suddenly our guy is getting the vibe that maybe his brother is still out there somewhere. And yeah. Of course he is. Meanwhile, he ends up helping a fabulous team of cops who investigate murders, and falls for the girl on that team. Only, he is very aloof about it of course. (Ah, I wanted more swoony Seo InGuk romance moments, but this drama is not about that I guess...)
Instead, it's about this brother relationship, and once everything gets figured out.. .it's as I said, heart wrenching!
Another great year of drama watching! And now I'm about to finish my first one of 2022 and yep. I LOVED IT!