Drama: Encounter (aka. Boyfriend)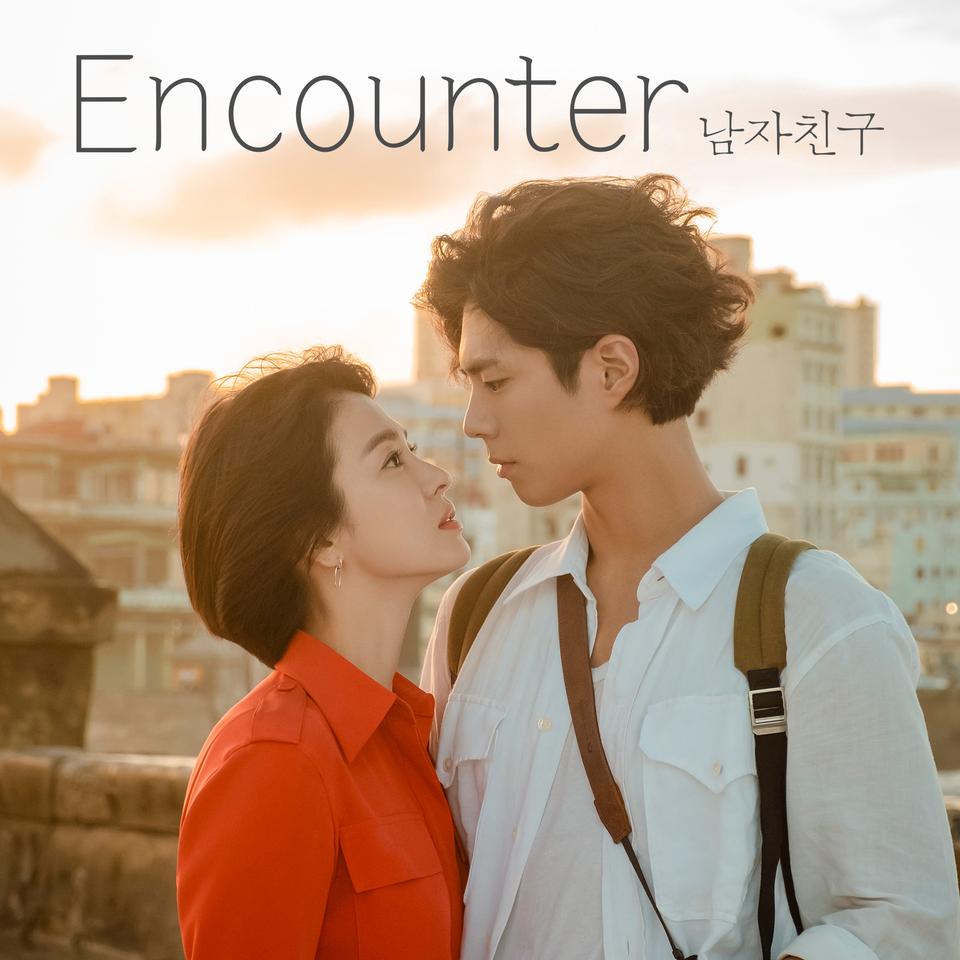 Genre: romance
Starring: Park Bo Gum, Song Hye Kyo
Rating:
❤ ❤ ❤ ❤ ❤
After Come and Hug Me (all the hammer murdering remember?) I needed something a little more chill, and this ended up being the perfect one! Like, probably the most refreshing drama ever.
It's a simple story, which in kdramas is quite rare, about a guy and girl falling in love. Yes. That's pretty much it. The girl has a family that is giving her grief, so the whole conflict is.... is she strong enough to stand up to them and finally, once and for all, be happy? Oh, and there's the little conflict that she is much older than him. We call that a noona romance and it's awesome.
She is a CEO of hotel chain and is planing on opening up a new hotel in Cuba. So she is there on a business trip. He is "just and ordinary guy" traveling around, spending the last few days of his 20s on a trip. They have a chance encounter, and spend a lovely (very tame) evening together. Eating, dancing, talking. She has been pic-pocketed and has no money, so he is scraping his pennies together to pay for their fun things. He has no idea who she is. At the end, they plan to meet for breakfast, but of course it doesn't work out and they go back to Korea thinking that's it.
Well, and so he is getting a job and is hired on... at the big hotel in Korea where she is the CEO. She is doing the welcome to the employees speech and their eyes meet across the crowded room. She freezes and he breaks into his beautiful smile.
So it goes from there. Her family and her ex in law family are holding all sorts of things over her head. But at this point, she is beyond caring. Mostly. And she just rolls with it and a beautiful romance happens
I kept expecting all the normal problems to happen, but since these guys were older, they didn't play games. They just talked things through. It's so refreshing. And the guy is so freaking honest and open, he just says what he's thinking and feeling. It's the best. I loved this character so much, and Park Bo Gum with his beautiful smile and clean look was perfect for the role.
The cinematography is great too. They make Cuba look like the most romantic place to go! Who knew? CUBA!!! There was no silly stuff like sometimes happens in kdramas, no over the top acting, no crazy antics, no sad backstories (except for her marriage and life, which was not really a back story as it was still currently happening). But we still had the quirky and fun side characters, which completes the whole picture.
I loved it.
Okay, the trailer:
And my favorite song from the drama sung by a favorite, Eric Nam:
I'm not wanting to figure out what to watch next after this one. I guess I'll read for a bit! LOL!