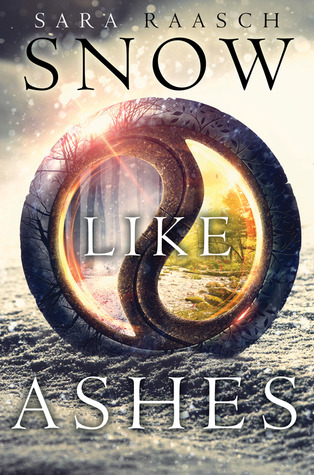 Book: Snow Like Ashes by Sara Raasch
Genre: YA Fantasy
Rating:
★★★☆ ☆
For: Fun
From: bought on Kindle
Short Synopsis:
In this fantasy world, there are several kingdoms, all named after seasons and rhythms. The story follows the Winter kingdom several years after most of their people have been captured by Spring, I think it is. (Sorry it's taken me too long to get this review up! Blame Utah Book Month!) There's just a tiny little group of refugees left and now it's their mission to restore the magic to their kingdom and rescue their people. Our heroine, Meira, isn't sure how she fits in to everything, but she's determined to help. She's grown up with Mather, the future king, and been raised by the general, a father figure that she calls Sir. Together, they embark on an adventure from which none of them will come out the same.
My Response:
It took me a long time, nearly the first half, to get invested in this story. Slow, slow build up. And then, the second half was crazy intense. The two halves were like complete opposites of each other. Crazy! There's a bit of a love triangle because she loves this boy that she's grown up with, and yet, when she goes to the other kingdom where they hope to ally themselves, she is excepted to marry their prince. And she comes to find out, he's not so bad either. But then, stuff happens. CRAZY stuff and yeah. Captures, and fighting and big reveals and stuff. Some stuff is resolved, but much is left to still figure out. On to the next book!
Bottom Line:
You should give it a chance and not let the slow start frustrate you, because in the end it's quite the ride.
Let's Talk About:
We've talked about slow starts, and love triangles and princes and kingdoms. Hmmm.... what else can we discuss? Strong heroines? Yes, this book has that! And I think we can all pretty much agree that we approve, yes?
Other Reviews:
It was atmospheric, exciting, filled with action and humor and conflict and romance and friendship and themes and oh, how I enjoyed Snow Like Ashes.
From Dark Faerie Tales
I think if you get the chance you should absolutely make reading Raasch's debut a priority and if you aren't immediately into it, then you should keep trying at least for 40 pages because that's when the story gets going.
From Good Books and Good Wine
The heroine, Meira, is just about everything one could ask from a fantasy heroine. She is thoughtful, motivated, and complex.
From Pages Unbound
One word: Awesome! I absolutely loved this book!
From Proud Book Nerd