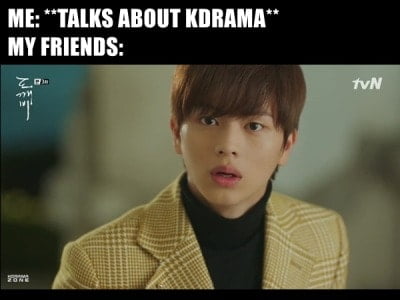 Oh my word, the fourth year of kdrama obsession and IT IS NOT GETTING OLD YET! I love these shows so much. They fulfill something that I can't get anywhere else. I love it so much. The only way for you to understand is it just watch one, once and for all! Some of you have, and you get it, right? But it's so hard to articulate!
Anyway, here's my kdrama year end wrap up for 2019.
Dramas watched:
21
Five Hearts:
7
Four Hearts:
10
Three Hearts:
4
Aired this year:
15
Aired before this year:
6
New-to-me favorite actors:
Hyun Bin
Kang Tae Oh
Kang Ha Neul
Yeo Jin Goo (he wins with three of his dramas on my list this year!)
Kim Jae Wook
Park Jin Young
Yoo Ah In
And my top ten dramas for 2019 in no particular order (and with links to my review and a little blurb from that review):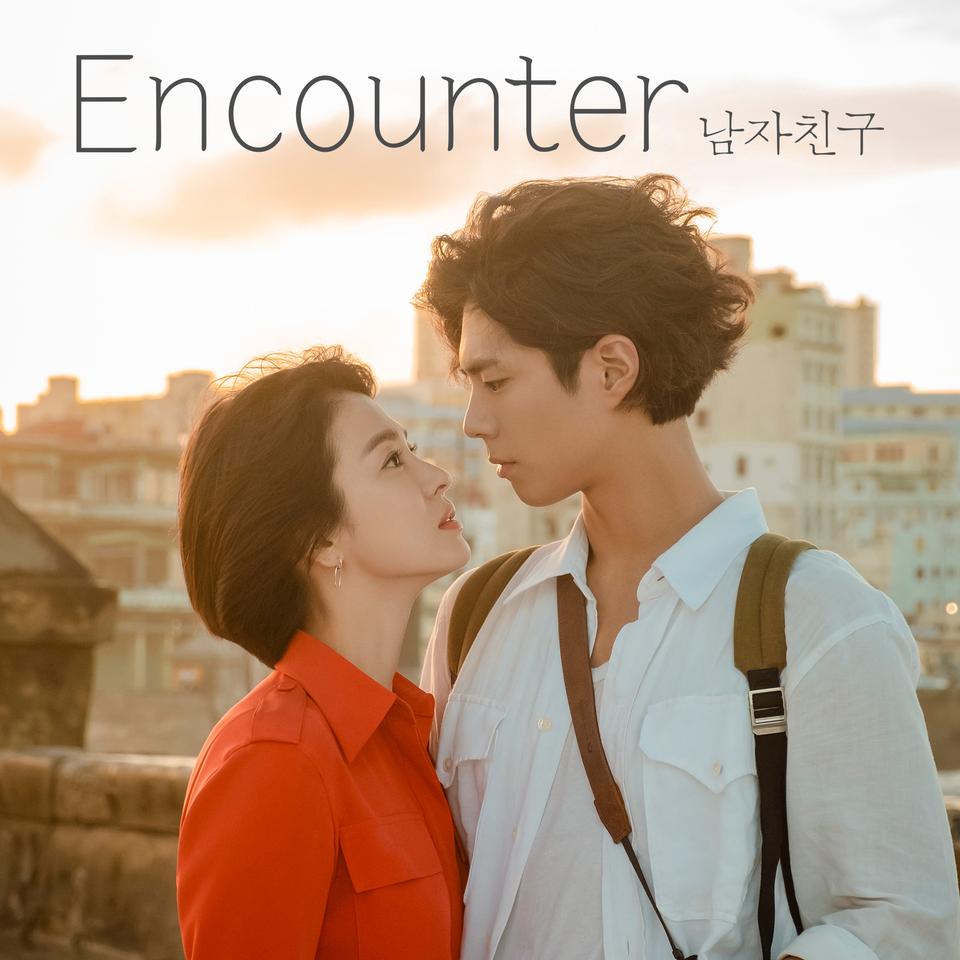 Encounter:
It's a simple story, which in kdramas is quite rare, about a guy and girl falling in love. Yes. That's pretty much it. The girl has a family that is giving her grief, so the whole conflict is.... is she strong enough to stand up to them and finally, once and for all, be happy? Oh, and there's the little conflict that she is much older than him. We call that a noona romance and it's awesome.
He Is Psychometric:
And then we found out more backstory of the dude who saved him from the fire and his now his guardian and basically big brother. And that backstory is heart wrenching! And his character is the one in the drama where you just want to sob and sob and sob, and hug him like crazy. AH!! Always so much emotional trauma!
Her Private Life:
And THEN, they suddenly realize they are actually extremely attracted to each other......
And it's a fabulous love story from there and I loved it! It's just so much fun! And these characters are the best. Loved loved loved.
The Crowned Clown:
This one is about a really awful terrible young king (mostly he is terrible because of lots of things gone wrong in his life and he has resorted to drugs to numb all his feels) who really has no grip on reality. He thinks everyone is out to get him (and in fact there have been several assassination attempts) and so when his helper dude (secretary? I can't remember what his official title is, but he becomes a favorite very well loved character) finds a dude in the city, a jester/clown in fact, that looks JUST LIKE HIM, he drags that kid to the palace and they force him to dress up like the king and become the king, while the true king hides and waits for the danger to pass.
Well, yes, of course Jin Goo is playing both parts and the way he can go from this ruthless scary king to this fun lovable clown is amazing.
Hotel del Luna:
It has a bit a of a Beauty and the Beast vibe because there is a tree that represents her soul, and when this new manager shows up, the tree is suddenly blossoming. And the idea is that when it blossoms and then the leaves fall again, she will be ready to move on... finally.
There is much lovely bantering between these two. They seem ill-matched of course, but the dude, a very soft hearted and calm and sweet kid, manages to soften her extreme harshness. It's awesome.
The fun ghost stories (of guests at the hotel), the past stories of our main characters, the beautiful special effects, the amazing acting and the amazing music all make this one of the best dramas of the year. Such a fun one to watch.
Moment of 18:
Anyway. We learn about the struggles and the crazy home life (crazy parents) for several of these students, including the bullies. And so then we can sympathize with them all. We root for the romances... all of them. And hope each kid figures out how to succeed.
The best part of this drama was the amazing teacher character! What a champion for the kids he is! Brought me to tears several times. He is the best! So much fun, and if only all kids could have a teacher like him, yeah? He made the show.
Tale of Nokdu:
He is adorable. And our girl is adorable. And even our villain is adorable. I freaking fell in love with the villain, dang it.
It's a beautiful drama with beautiful people, and beautiful scenery and beautiful music and a story, while maybe not so beautiful, is in the end... beautiful. I
loved it.
Absolute Boyfriend:
Well, of course our robot is SO FREAKING ADORABLE, that our girl is very quickly smitten. And meanwhile her own love life is going down the drain and so she rebounds to Mr. Robot.
There are some very funny moments, and yes of course, Jin Goo is amazing in this role and so so cute. The storyline does have some sad moments too, as always, especially when it starts to be come apparent that there will not be a happy ending.
Chicago Typewriter:
But yeah. I loved it. I love the time jumps, I loved the intensity of the stuff in the 30s. Our characters are freedom fighters, fighting to win back independence. And it's really quite painful to see what they went through. I loved the character development and how our main dude went from a very self centered dude, to extremely compassionate and loving. I loved the book love that is shown (again, with the book love! I do seem to be getting a lot of that lately!) and the painfulness of the writing process. That was great!
My ID is Gangnam Beauty:
But I am happy to report that I loved his acting and thought he was totally adorable. He plays a character that who has cut himself off emotionally from everyone, and thus the stiffness. In other words, he nails this gig! And then, when he starts to loosen up... you feel it. Those last few episodes when he starts letting his smiles out are absolutely lovely.
I laughed out loud a lot at this one. Some of the silly situations they get themselves in and the awkwardness they deal with is the best.
Kdramas are coming fast and furiously to Netflix. It's time you check them out!