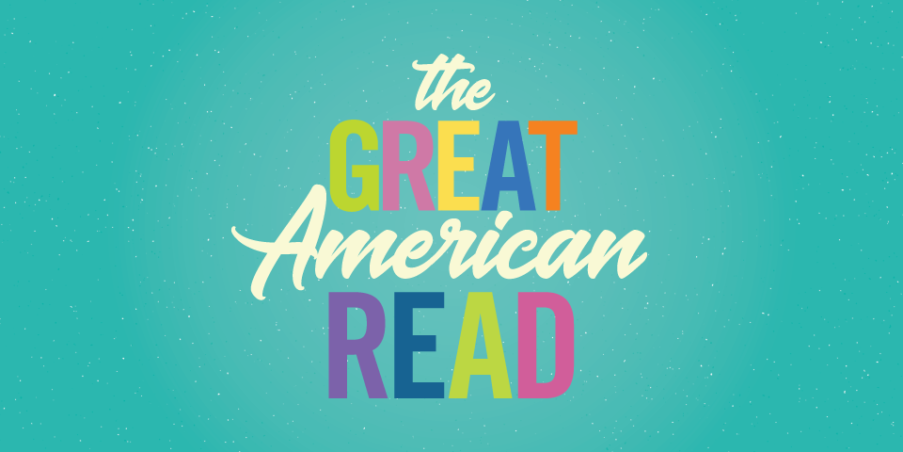 Well, I had plans to watch all the fun episodes of this series, but I kept forgetting and Tuesday is bad day for TV watching for me. And then I'd forget to watch it later online, though I think it's possible. And hopefully I still will because I really want to know the discussion on all these books.
BUT, in the meantime, the winner has been announced!
You can click here to see them
... but I've also copied and pasted: (except the numbers didn't come over, but this is the order!)
Full Results
The Adventures of Tom Sawyer

The Clan of the Cave Bear

The Hitchhiker's Guide to The Galaxy

The Count of Monte Cristo

Their Eyes Were Watching God

One Hundred Years of Solitude

The Picture of Dorian Gray

The Wheel of Time (series)

The Curious Incident of the Dog in the Nighttime

The Twilight Saga (series)

Tales of the City (series)

Alex Cross Mysteries (series)

The Brief Wondrous Life of Oscar Wao
So.. what do you think? I think it's a pretty good representation of America's favorites, yes? I'm happy with it! I'm glad The Book Thief ended up quite high up (number 14 I think). Along with many of my other favorites! Do you plan to go and read some that you've missed over the years? I would like to. We'll see though, how THAT goes!