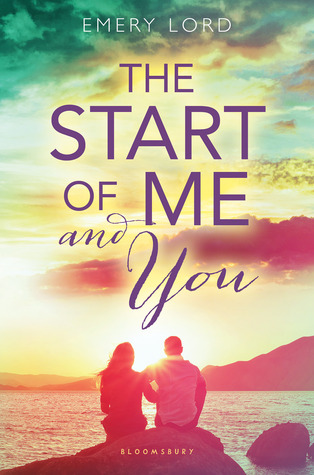 Book: The Start of Me and You by Emery Lord
Genre: YA contemporary
Rating:★★★★★
For: Beehive long list
From: The library
Short Synopsis:
Paige is dealing with the recent death of her first boyfriend. She is sick of everyone giving her that look... the pity look. She has decided that she will start all over this next school year, beginning with perhaps getting to know her long time crush, maybe even going out. And not feeling guilty about it. Of course, things don't go quite as she plans.
My Response:
I loved that this, despite it's dealing with death theme, was a cute fun clean romance. Awesome. I loved that the the guy we thought would be the guy was not the guy after all. I loved that the guy we thought would be the guy was not the guy, not because he turned out to be a jerk, but because he was just not the right guy. I loved the whole "nerds are awesome" theme too. I mean, I really really loved that especially.
Bottom Line:
I loved it. Like, a lot.
Other Reviews:
...this is a sweet coming-of-age book that focuses on the importance of family and friendship in a way many YA books do not.
From Rhapsody in Books
I've not cared as deeply for a character as I have for Paige in a long time. She's exactly the sort of character you root for and empathize with.
From Good Books and Good Wine
The Start of Me and You was emotional and an excellent balance of friendship, family, and romance.
From Ex Libris
...and while it is pretty clear how this story is going to end up, I'm going to quote the book here because "knowing what happens isn't the same as knowing how it happens. Getting there is the best part." (p124) This sentiment is always true... and the getting there in this book really is the best.
From Sarah Reads Too Much