(as written on Saturday night)
Listening:
T
he OST (original soundtrack) from the drama I shared about in my last post.
So many awesome and beautiful songs.
Watching:
The Olympics Opening Ceremonies (last night anyway.) It was fantastic and beautiful too. I expected some kpop groups, but I think we are hearing they are saving that for the Closing Ceremonies. Yeah.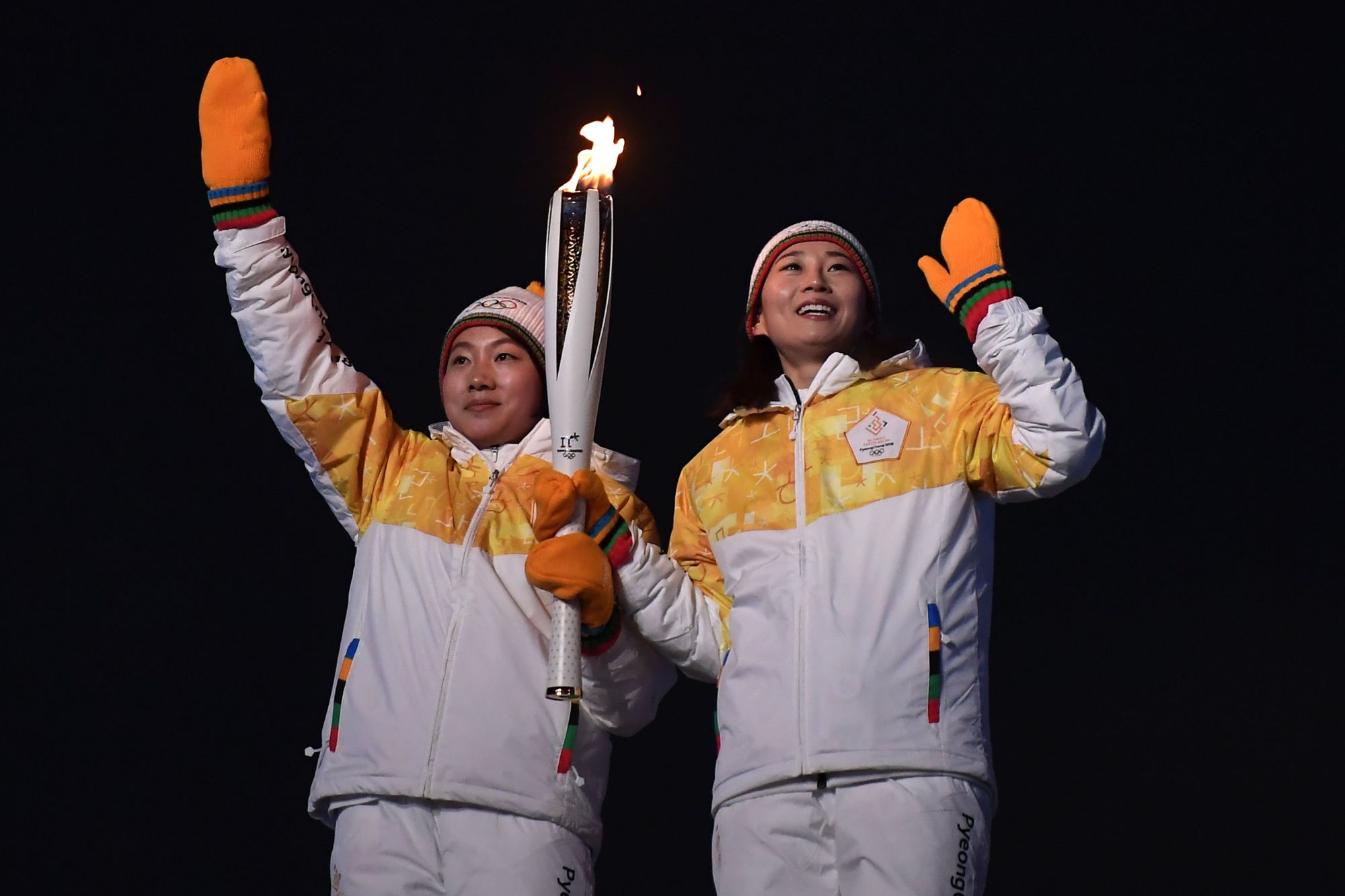 North and South Korea athletes
Reading:
Still going through my pile of MG books, but this past week I read what will probably be my favorite one of the bunch. Stay tuned for a review this week!
Making:
We made piles and piles of clothes today, cleaning out the closet. We took two completly full huge garbage bags to the thrift store. It feels like a little bit of the junk load in the house is lightened. Just a little.
Planning:
Book club this week and making a long list for voting on our next year's schedule. Always fun!
Thinking About:
how I should get off this thing and go read for awhile.
Enjoying:
this guy's voice: (yeah my currently song changed and now it's this guy)
Dang he kills me.
Blogging:
I failed this past week. I had nothing to give on that front.
YouTubing:
I joined a new little weekly meme where we make a little video on a given prompt... five songs every Friday. This past week was five songs that will be turning 10 this year. Of course, all with a kpop spin.
Feeling:
Full of dinner and especially horchata. I love that stuff.
Looking forward to:
next weekend. Holiday!
Asking:
What should we read for book club next year? Suggestions?