Drama:
Lovely Love Lie (or The Liar and His Lover)
Genre: Romantic drama
Starring: Lee Hyun Woo, Joy. Lee Seo Won
Rating:
❤ ❤ ❤
This drama was basically a behind the scenes look at what it might be like in a small kpop entertainment company. It wasn't pretty. I really hope it's not truly like this, but my guess is, they got a lot of stuff exactly right.
It centers around a guy who is the songwriter/producer for a very popular band called Crude Play. In fact, he used to play for this band, but instead decided to go incognito and just write their songs. One day, his phone died and he had a tune and lyrics go through his head, but no way to get it saved. Just then, this girl rides by on her bike and she stops, he borrows her phone, records this song and mails it to himself. But didn't delete it.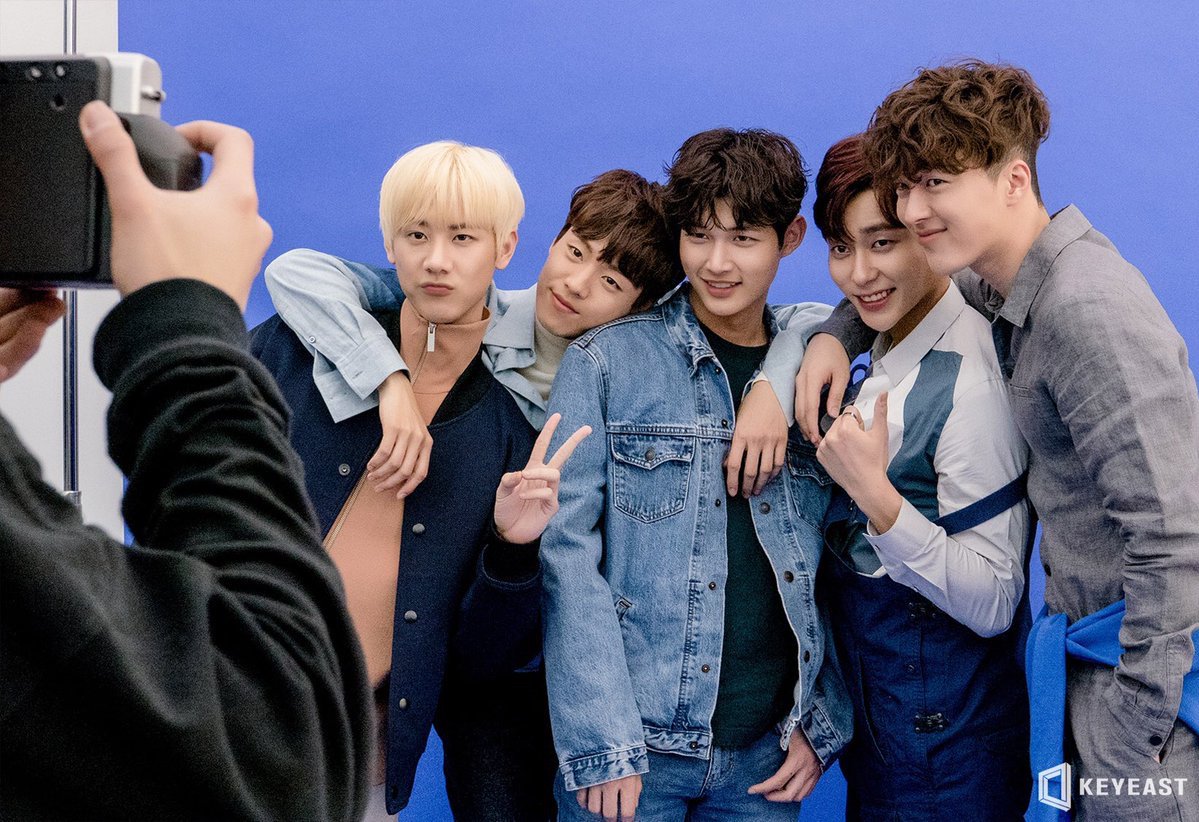 The guys who play the guys in Crude Play. Aren't they cute though?
So the girl, who is a budding music artist herself. pretty much falls in love with him on the spot and is now obsessed with figuring out who he is. Oh, by the way, she is a HUGE Crude Play fan! If only she knew!!
Well. They do meet up and connect but of course he doesn't tell her who she is... thus the title of the the drama. Meanwhile, she and the two guys she is in a bad with end up getting signed at this small entertainment company... the same one that runs Crude Play! OH NO! Yeah. It gets complicated from there!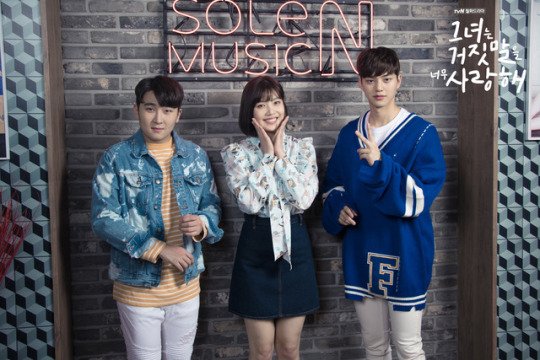 The new band that joins the company... Mush and Co.
And the guy on the right is the one I wanted to see get the girl, but of course, he's NOT THE LEAD!
And so it goes. The relationships between the bands... the producers, the managers, the boss. The manipulations between them all. The hurt feelings, the disloyalty, the bonds made and broken. The lies and.. all of it. It's depressing thinking that this stuff probably really goes on.
So that part made me sad.
The romance was cute and fun though. I've seen it described as a pure and innocent romance in lots of places. Which is weird to me cause the guy is "older and experienced" and so for him to suddenly revert back to cute and innocent was strange to me. But still, it was fun.
However, there is not just a triangle in this story, but a... I don't know, what do you call if there is three guys all wanting the girl? Sheesh. Lucky girl. Anyway, I was kinda rooting for the guy who had ZERO chance, but that's how it goes sometimes.
Joy and Lee Hyun Woo
The girl who played this part is
Joy from Red Velvet.. a very popular Korean girl group.
It was fun to get to know her. I actually really enjoyed the all the songs they sing in this show. It had a sort of musical feeling to it cause there was a lot of singing.
I give it a lower rating because there were a lot of slow parts in between the good parts that were just too boring. And 'cause I wasn't in love with the main dude. LOL.
Here's a trailer:
And here's the song... sung by the two leads... with more clips.
But I actually liked the song sung by the boy band group much better, of course: