Drama: Romance is a Bonus Book (on Netflix my friends!)
Genre: Romantic comedy
Starring: Lee Jong Suk, Lee Na Young, Wi Ha Joon
Rating:
❤ ❤ ❤ ❤
Ah, this was quite the buzzed about drama, especially since it was being only shown on Netflix and also because it's Lee Jong Suk's last drama before he goes off to the military service. I finally made time to fit it and it was a lot of fun.
It's about our girl who finds herself quite destitute after a divorce. She is trying to get a job in her career field (editing and book marketing) but no one will hire her since she has been away from the industry for too long. She is on her last legs, essentially homeless, when she finally gets a job by lying that she is not educated. She gets a contract position in the publishing company where her best friend for many years works as the chief editor.
This best friend, has a mansion basically and is a very popular author too. She is too proud to ask him for help, so she ends up living in his "attic" without his knowledge, since she has no where else to go. When she actually gets the job in his company, it makes things pretty tricky for awhile. Until he discovers her of course.
He, by the way, has loved her since their childhood days. So he is thrilled that she is suddenly back in his life! And though she is several years old than him, he feels his chance has finally come.
And so it goes. It's about the day to day living these two have, getting used to their new normal, falling for each other, and dealing with the struggles in the work place. Our girl really gets trampled on as a "peon" employee even though she is truly a seasoned person at this sort of thing. It's hard for her, but she is very persistent and tenacious and figures out how to deal.
There are a bunch of lovely side characters, namely all the people who work at this company. And also a beautiful second male lead with a killer smile. He wants to date our girl, but she is pretty much stricken with her friend, our main male lead, from the get go, so he doesn't have much chance. But there are other girl characters in this drama that will work much better for him! :)
Reading poetry in bed.
Anyway. I totally enjoyed it and LOLed many times. Lee Jong Suk just has a charm about him that is hard to describe and easy to fall for. Such a cutie.
What I really really loved about this one was that it was set in a place of such bookishness! All the love for books in this drama! Trying to market them to show the world how cool it is! Trying to design covers that match the mood of the book. Holding author events for beloved and well known authors. Wondering what happened to an author that has disappeared. Loving those that mentor and teach you. The pain of books that get shredded because they can't be sold. On and on. The love for books and the written word is portrayed quite deeply and I thought it was awesome.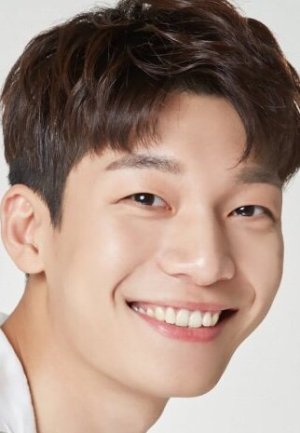 He of the killer smile. I will find more of his dramas now.
In the end there is a quote I especially loved and Deanna, who I was discussing this with one day, conveniently journaled it and sent it to me, so I will add that here:
The only thing that made me a little crazy in this drama was... there was not the passionate kissing that one would have expected. For two people to finally admit to their feelings after so many years, you'd think they would have been, you know, a little more intense! But the kissing fell flat, dang it. Sigh.
Anyway. I really enjoyed it and thought it had wonderful characters and lots of great bookish moments.
Here's a trailer:
And a song:
Ad