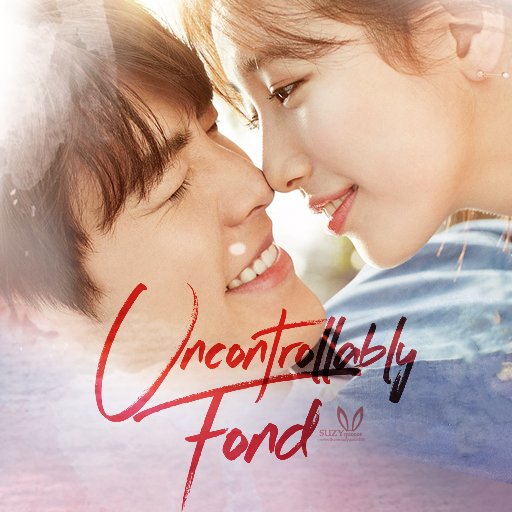 Drama: Uncontrollably Fond
Genre: Romantic Drama
Starring: Kim Woo Bin, Bae Su Ji (Suzy)
Rating:
❤ ❤ ❤ ❤ ❤
Sigh. Add another favorite leading male dude to my list. Does this ever end? Will I get over these guys at some point?
This is a brand new drama that just finished airing. I hate it when I start watching the ones that haven't finished because then you have to WAIT!!! Ugh... but I managed it and it just finished and then the episodes became available and....
... it was not at all what I expected. I started watching it because of the stupid funny clips that DramaFever puts on their Facebook page. And it looked funny and silly and romantic and much banter and lots of romantic tension and all that.
So I started watching... and while some of that was there... mostly it was all drama and sadness and craziness and oh my word, a lot of tears running down faces!!!
This is the story about a quite obnoxious dude who is the top Korean drama star (sort of like he really is) but, as we find out in the very first episode... he is dying of some brain disease and has only three months to live. So what does he want to do with these three months?
Turns out that he runs into a girl that he quite liked in high school, though he teased her relentlessly. Anyway, now he wants to love her "fiery and passionately" for three months. But of course, she wants nothing to do with him. She is hired to film a documentary for him and he is back to teasing her now and she is like... dude... you are so full of it and you are just a player and you are so not genuine and even though I DO like you and I HAVE liked you forever... forget it!
Meanwhile, we are all going... BUT HE'S DYING!!! YOU HAVE TO LOVE HIM NOW!!!
Well. And so it goes. And there's a back story about her dad being killed in a hit and run and how that was all covered up and she is just really wanting to bring justice and revenge to that case and when he finds out about it (well, he was kinda involved actually) that is all he wants to do with his remaining days, but in order to do it, he has to pretend he doesn't like her... and he decides this JUST when she finally decides that she will go ahead and like him after all.
Ah, the timing!!!
Sigh. There was no way this drama would end up happy. You know.. ALL DRAMAS END UP WITH A HAPPY ENDING, right? Well...
But.... BUT.... this dude. Oh my gosh. I just. Seriously. He's...well... awesome.
I loved this one because of him. Because of the conflict and the agony. Because of the romantic tension mentioned above that WAS there. Because it surprised me (as so many of them do) with its depth and thought provoking themes.
So... go watch it when you get sick of the dumb American stuff. :)
There's a gazillion little trailers for this one.... here's one I liked:
And surprisingly, the song for this drama is not Korean! In fact, my guess is you'll know this one:
But wait! You want to hear him singing, right? Of course he sings!!!