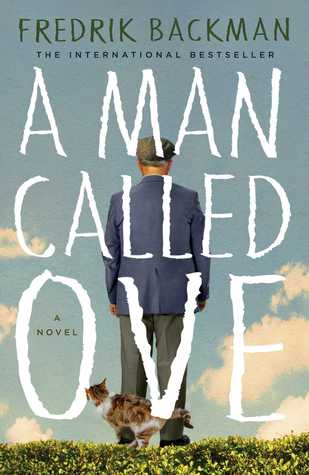 Book: A Man Called Ove by Fredrik Backman
Genre: Literary Fiction
Rating:
★★★★☆
I've been looking forward to reading this one all year! And finally it came up on our book club list. Finally.
But, I was put off right from the start when the main character was described as being 59 and then proceeding to act much older than that. I'm all like, 59 ain't that old, you know? And people who are 59 aren't THAT computer illiterate. In fact, they are the ones, I thought, that brought the computers to the masses. Don't make a 59 year old computer stupid!
Anyway... but it got better... lol.
Still, I had to picture this character more like 69 or 70 for what he was saying and doing to make sense in my head. Because guys, 59 just isn't that old these days.
Anyway, it was a bit of a sad story in that this guy is missing his wife like crazy and he kinda sorta wants to die. But he kinda sorta doesn't want to either. So when he gets new neighbors that both irritate the crap out of him, and yet become endearing to him too... he starts to see life a little differently.
And that's the beautiful thing about this book. How making simple connections and helping the people around you, even if they make you crazy, is what makes you want to keep living.
In the end, I quite loved this book and its message. How people that at first seem so different can come together and be a sort of family. And how no matter how ornery this old guy is, he can still be loved and he still has a ton to contribute to the world and to those around him.
Yes. It's a great story. Read it.