Drama: Light on Me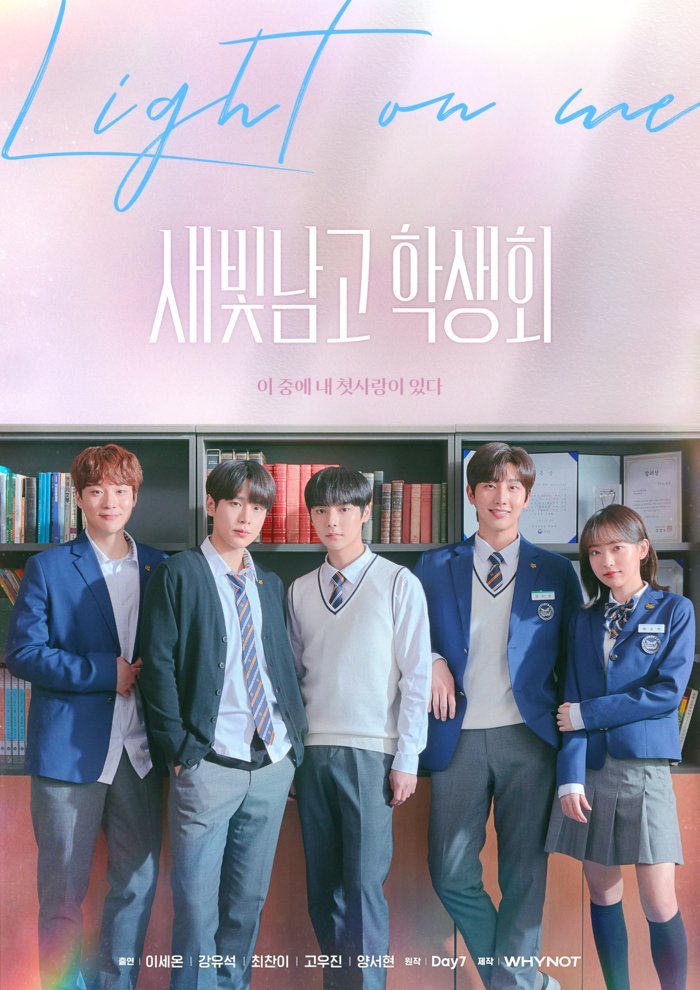 Genre: BL
Starring: Kang Yooseok, Lee Saeon, Choi Chanyi
Rating: ❤ ❤ ❤ ❤
I figured since it was Pride Month I'd watch another BL drama and see what I thought. And if the drama I enjoyed from awhile back was just a fluke thing or if I might truly like them. You know? Anyway, I asked for recommendations from trusted friends who know my tastes which for this genre is "sweet and soft." Many people suggested this one, Light on Me, and so I decided to give it a try.
And yes, sweet and soft this is! Cute and adorable all the way around.
It's about a dude who is a bit of an outcast, totally keeps to himself. He's a little bit weird and people just don't get him. Mostly his "problem" is he is too blunt and honest. Anyway, he decides to try to actually put himself out there make some friends. So a teacher suggests he join the student council.
It's an all boys high school and so there's three other guys already on the council. The president is very VERY friendly and happy go lucky and cute and popular with everyone. The vice president is shy and quiet and he and our dude get off to a bad start because of an awkward moment that happened out in the hall. And then there's the third guy who is just the funny comic relief! Gah I loved him!
And so turns out, our guy kinda falls for the president. And then things get awkward when the president doesn't really want to be outed. Because he does kind of like our guy, but he just wants to be close friends. Lol... it's a formula trope, yes?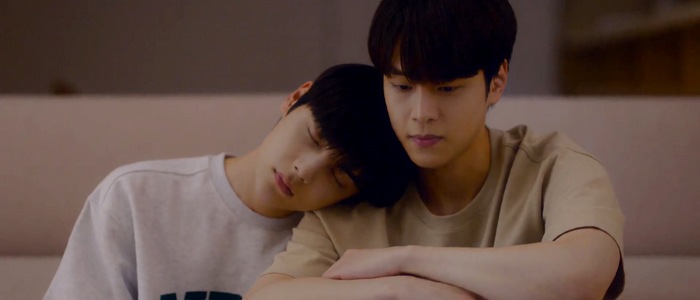 But the dude who is quiet and stand offish, he starts to get jealous when he realizes HE likes our dude. And it's fun to see him finally open up and come out of his angriness and admit to his feelings. And start smiling. I love that.
It's still strange and unfamiliar territory for me, but I have to admit that these cute BL's are quite enjoyable. There are a bunch looming on the horizon, since I have a several more favorite kpop idols that are going to be staring in them. And I will want to support and cheer them on. (LOL, as if they knew I was doing that. Geez, but sometimes it feels like that!) So... we'll see how it goes!
Here's a trailer:
And this awesome song, sung by one of my very favorite kpop groups, A.C.E: