Drama: Radio Romance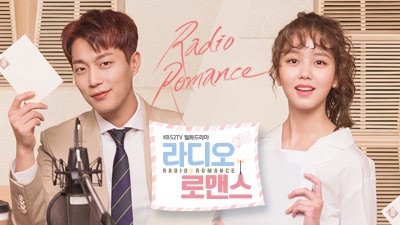 Genre: Romantic comedy
Starring: Yoon Doo-joon and Kim So-hyun, with Yoon Park and Yura.
Rating:
❤ ❤ ❤
I wanted to watch this one because of all the buzz that Kim So Hyun is all grown up now and doing an adult roll (not sure if this is her first one, but still... all grown up)
She is the one that played the young girl in Moon Embracing the Sun and got RAVE reviews back then.
The people love her.
But it also introduced me to a new guy to love, Yoon Doo Joon who is in the kpop group Beast now known as Highlight. He plays such a sour faced dude that it was hard to imagine him as an idol singer and dancer, but yep. He is!
This is the story of a girl who is working as a writer at a struggling radio station. When of their DJ's quits she is commissioned to bring in a famous leading drama dude as their new DJ. He wants no part if it, but somehow, he is intrigued anyway and since she refuses to give up, he relents and comes to be part of this show.
So of course, as we go along, we learn that they actually have some ties to the past together. And so it's fun to watch that be revealed. It's also fun to see this sour faced emo actor (the actor plays an actor, remember) start to loosen up and relax and become human. Of course, that's my favorite part.
That being said, this drama was just okay for me in the end. Not near as gripping a story as most dramas are. Cute and fun, but not near as powerful as most are.
Here's a trailer:
And a song sung by some NCT boys. :)
And of course you need to see Doo Joon in action: (he's in the long blue coat, the darker blue one)