I got a special request (thank you
LillyLilac
!!) to list my favorite Kdramas of the year. And yes, some of these aren't FROM 2017 but are old and I'm still catching up on them! And so I thought it would just be as simple as seeing what I gave five hearts too and there's my list, but in looking back over it.. some of the five hearts got bumped off and some of the four hearts got saved. Yeah, it happens.
Links to my reviews and some random quotes from those reviews are included.
And so my favorites from the dramas that were released this year are:
(Not in any order except that Goblin does top the list.)
Goblin: The Lonely and Great God
There is much magic and ghosts and past and future lives, portals to other places and all that fun stuff. Also
full of so much funny stuff and many many weepy moments. It's truly one of the more emotional dramas I've seen and that's saying a lot.
Cinematography, music, story line, character development, acting. All of it. AMAZING.
The Legend of the Blue Sea
But, as usual, I mostly loved the love story. The side kicks (of which there are many), the funny situational comedy, the sweet and perfect sappiness, and especially Lee Min Ho, who I somehow cannot get enough of.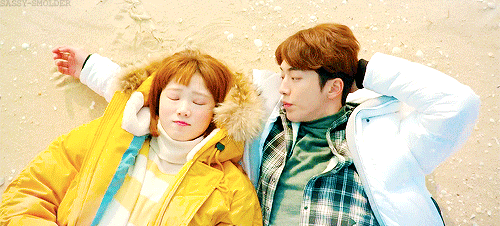 Weightlifting Fairy Kim Bok Joo
I
needed a light and funny drama and this one looked like it would do the trick and I was right! It did! Oh my gosh I loved this one just for its cuteness. Sigh. Such fun happy heart warming stuff.
Hwarang
So yeah. I loved it. Let it be known though, that this one caused me to cry that hardest I've ever cried because of a drama. Beware episode 18. I'm talking gut wrenching sobs. Yeah, maybe I was a little bit TOO invested in this one and its characters? :)
No. It was worth it.
Strong Woman: Do Bong Soon
Anyway. He pretty much loves her from the beginning, which is the cutest thing because... he is just SO DANG CUTE! But she is brushes it all off, because first she thinks he's gay and second, she is totally in love with her high school friend. A
nd so it goes from there.
There are a bunch of side stories that are just totally off the wall bizarre. And one of them, about a serial killer, is downright disturbing. But they all tie together in the end, sort of. But I was in it for the cute romance which was totally worth watching all those weird side stories for! Also, beware the cheese factor. This one plays it up as high as it can go! So it's better if you are in the mood for such thing! But again... who cares because... Park Hyung Sik.
While You Were Sleeping
Our guy is a brand new prosecuting attorney and over the course of the drama, we get involved in all the cases he is solving. Some of them had me screaming (literally out loud) in suspense and trauma. All of it ties together in the end. There are some great villains in this drama that have you totally squirming and on the edge of your seat. The secondary characters are perfectly quirky too and the second male lead, AS ALWAYS, is swoon worthy in his own right. Sigh. Always.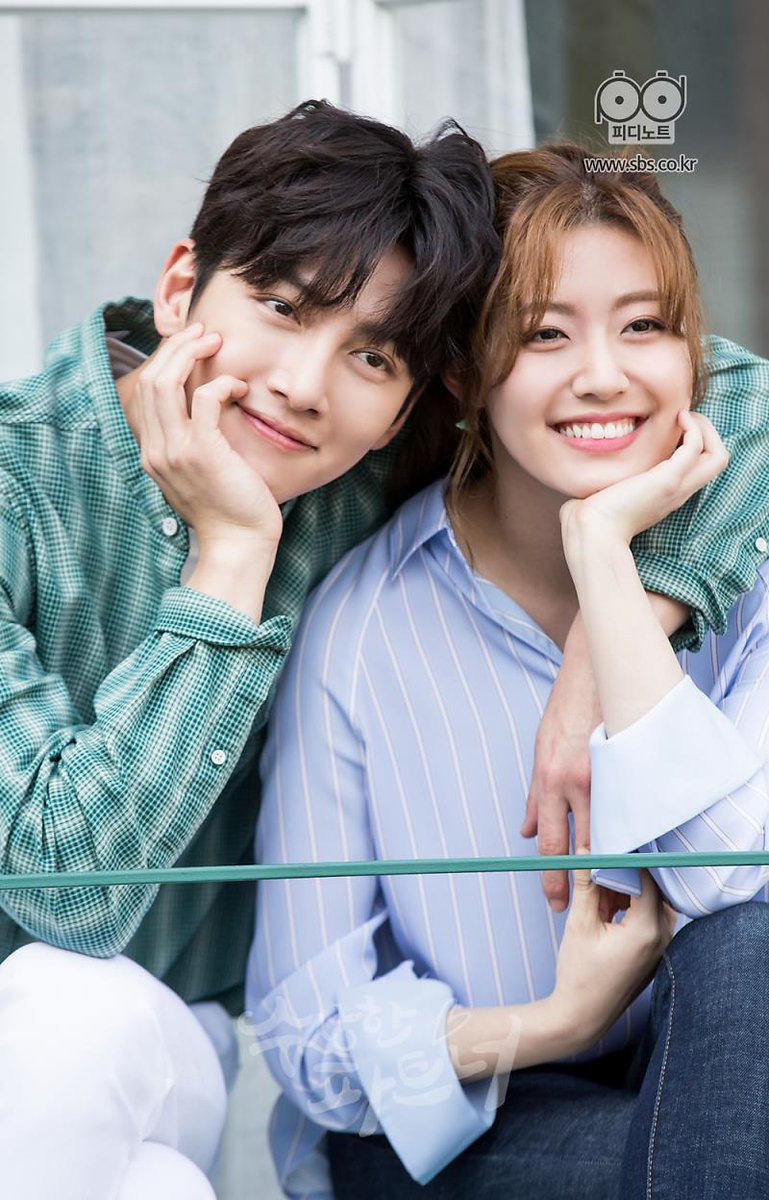 Suspicious Partner/Love in Trouble
Such a fun show... all the way around. For the romantic chemistry and banter. For the most awesome creepy villain who blew me away with his acting and caused a ton of suspense. For the sad back stories. For the fun quirky side characters. For the tragic side stories. All of it.
Most of all though, it's the best because of Ji Chang Wook, who I've raved on and on about before. But yeah. He knows his stuff. And he knows how to be a leading romantic dude like no other. He's just, pretty perfect.
And favorites from past years that I watched this year:
Moon Embracing the Sun
This is a saga of a drama. A sweeping historical romance that covers a big time period and has a very complicated political plot and complicated messed up romances and relationships. I have no idea how to summarize it!
Think of this as a period drama, like watching stuff from our British Tudor history or something. It's like that. Just like that!
It's all very emotional, but I held it in for the most part. Until the last couple of episodes and then I gave up and let the tears stream. Sigh. It's so good and heart wrenching!
Coffee Prince
The best part about this one was the acting. Like these two were so totally amazing. Gong Yoo, I mean... he's just.. there are no words. He's so good. And Eun Hye? The way she could make you forget she's a girl? Like how does she do that when she's this beautiful actress? I don't get it! She was so good. I think that these guys and this drama won all sorts of awards because of them.
And it quite pushed the boundaries, you know, for this whole gay thing and gender identity and all that. And just really makes one think.
And the romance was so... cute and fun and intense. All of it.
SO GOOD!!!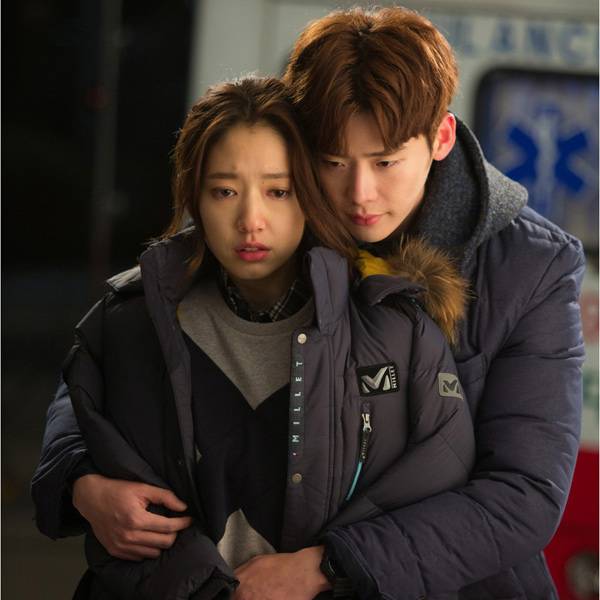 Pinocchio
And it's about revenge. And about forgiveness. And redemption. And...love and family... and so many wonderful beautiful things. I got teary so many times during this one! So many! Which is a good thing because you know it's moving and heart wrenching! Yes. It is.
Mark it down for one of the best ones!
It's been a great year for dramas. I love them so much. Can't wait to see what this year brings! Already we're off to a great start!!!