Listening:
It's awesome these days because people are always recommending new wonderful music to us from all over the world. It's like a dream for me. So the latest discovery is happily known as Qpop... music from Kazakhastan (or Qazaqstan as it's also known as these days.) There's a particular group there known as Ninety One and it's been all about them this week around here. Some of it is pretty weird, but also so very fun. Here's the favorite: (Watch it a couple of times and let me know if it gets stuck in your head.)
Watching:
just more kdramas. I have another one to review. Look for that in the next couple of days. Nothing "normal" on regular TV or Netflix or whatever it is people watch. I'm really feeling the need to watch that one about Queen Victoria though. And The Walking Dead will be starting up again in about a month. Somehow, I'm still following that one. Even without my favorite character. Sob.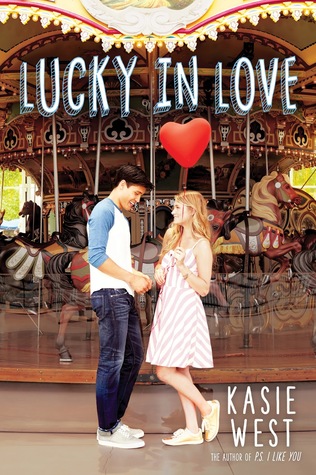 Reading:
I've still been working on my pile of MGs that need to be read. I got stuck on one though,
which is not a great sign, right? A MG book should not take me all week long to read! But I have a Kasie West book waiting for me on the sidelines and I'm dying to just devour it and enjoy. Please let that be this week!
Making:
As noted above in the title, I'm having a chocolate chip cookie craving. It happens way more often than it should. But I think I'll make up a batch and then freeze most of the dough. Great idea, no? Yes?
Planning:
I need to plan April, but I haven't actually done it yet. April is going to be an intense month. I'm also planning what to do next week for
Bloggiesta
.
Thinking about:
how I'd really like to go to The Death Cure. Sometime in the first week at least.
Enjoying:
a lot of down days lately with just at home evenings with books, music and dramas. I think this might a perk of an empty nest.
Writing:
a lot more blog posts than usual. Though I do still think... okay, what should I write about today? Anyone got any great ideas? Anyone? I think about my WIPs a lot, probably every day, but still haven't figured out how to fit them into my life again. Or how to get up the enthusiasm for them again. I'm pretty convinced that I can't do it and then I get mad at myself.
Blogging:
I feel like I'm back in the swing of it again. Mostly.
YouTubing:
As mentioned above we have a bunch of new videos up about Qpop... and some about Vpop (love this stuff too) and Toto has been making her roommates react to videos, so those are going up too. I also did a very fun (I thought) compilation of kpop guys who dance in floppy shirts. Yeah. Some of you might enjoy that one more than others...
but you can click here if you are intrigued by the thought.
Feeling:
Nostalgic and a bit sad lately.
Looking forward to:
spring break when Toto comes home and Ryn might visit and Megs too if her spring break is then and then we can party...
Asking:
What is the best thing you did this week? Or the best thing you plan to do this coming week?
Misc Random:
I need a haircut
I'm adding to my Korean vocab knowledge every day thanks to Mango and TTMIK
Making dinner is hard.
My shoulder is wearing out.
It snowed and it was awesome. Today, back to no jacket again.
(I borrowed some more categories from
Lit and Life
! I was massively bored with the ones I had going on.)