Drama: Hwayugi (A Korean Odyssey)
Genre: Fantasy
Starring: Lee Seung-gi, Cha Seung-won, Oh Yeon-seo, Lee Hong-gi and Jang Gwang
Rating:
❤ ❤ ❤ ❤
When I first started this one I thought, um... wait... this is WAY too weird and... yeah.. weird. But I stuck with it and glad I did because I ended up loving it.
It's about this group of demon/gods (I could never really understand what group they actually belonged to, lol) Or maybe they were demons trying to become gods? At any rate, they were here in the world in their human forms for various different reason.
One of them was for sure trying to gain points toward becoming a god. To do that, he was trying to capture evil spirits. Well, our heroine just happened to be a human who evil spirits are drawn to due to her special blood. So, he finds this girl and basically hires her to help him.
Meanwhile, our "hero", sheesh, what was he doing on Earth? I think he was banned he because he continued to constantly get in trouble. In fact, years before when our girl was just a kid, she actually found him locked up in an invisible house and she set him free with the understanding he would protect her.
When our main characters first meet.
Now years later, they meet up again and she finally remembers who he is but all he wants to do is eat her because her special blood will make him even more powerful.
Are you following?
And then a magical bracelet appears that the first dude finds because he needs our girl to live so she can get the evil spirits for him, so he gets her to put this bracelet on the magical monkey (yes he's a monkey when not in his human form) and BAM, now he HAS to protect her with his life or his heart will break. In fact the bracelet makes him instantly fall in love with her.
Well, this is a problem because of course, she starts to truly fall in love with him, despite the fact that he wants to eat her... and she is now bugged that the love he constantly professes is totally fake. And so he's all... WELL THEN TAKE THE BRACELET OFF! (Since she is the only one that can take it off, yes?) But she needs him to help her with the evil spirits and besides, she is enjoying all the love he is showing her. So she won't take it off.
Oh, and then there's the character who had his sister's soul inside of him,
so by day he was himself (on the right)
and by night he was sister (on the left)
Yes, played by the same actor. Amazing, yes? I loved him too! AH!!!
Well, and so it goes from there. It reminded me a bit of Supernatural in that every episodes they had a new thing to find and kill, and people doing weird things because of the evil spirits. But it all tied together when an evil priestess wakes after 1000 years (or something) and is ready to take her revenge on the king that stilted her back int the day. She takes procession of their zombie friend's body (yes there's a zombie too) and begins to formulate her plan.
All this is not good for our main characters and they plot to stop her.
Oh my gosh this is a complicated story but so good!
I loved it because of the crazy quirky characters and their relationships (there's a great bromance) and their heart. Despite being demons they are extremely lovable! Especially the one that's a pig in his not human state. Oh man, he was great! And the zombie girl. They sort of fall in love too and there are some rip your heart out parts with them. Sob.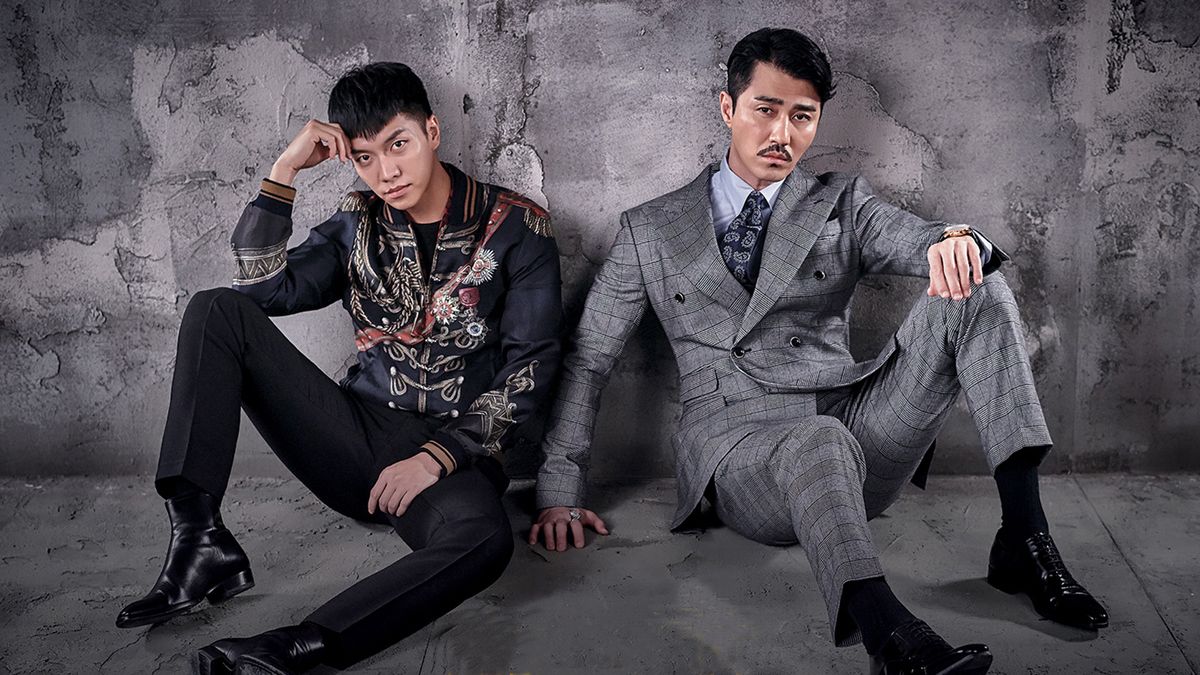 These two were hilarious together!
Our pig and zombie!
It's just a great epic fantasy type drama that's so crazy and over the top but so good. Sadly, I'm not too sure I liked the ending. Still, I'm going to miss this one!
A tiny little trailer:
But here's more of an idea of what it's like set to one of my favorite songs from the drama:
And another: